Latest Updates
02

Apr
Introducing Eie Instruments As A Privileged Distributor For The Sale Of Brookfield Ametek, U.S.A
02

Apr
Introducing Eie Instruments As A Privileged Distributor For The Sale Of Brookfield Ametek, U.S.A
10

Dec
EIE possess ISI license for Slump Test apparatus, Flakiness Gauge, Length Gauge, Bulk density Metal Measures (3/10/15/20/30 Ltrs), Tamping rod, Pycnometer and Wie Basket.
30

Oct
Successfully acquired CE Certificate for our most popular products - Hot air oven & Humidity chamber !!!
01

Feb
EIE has shifted its Corporate office to New Location - A-1301, BVR EK BUILDING, OPP INDER RESIDENCY, BESIDES WEST END Hotel, Gujarat College Rd, Ellis bridge, Ahmedabad, Gujarat 380006
Legal Documents
Incorporation Certificate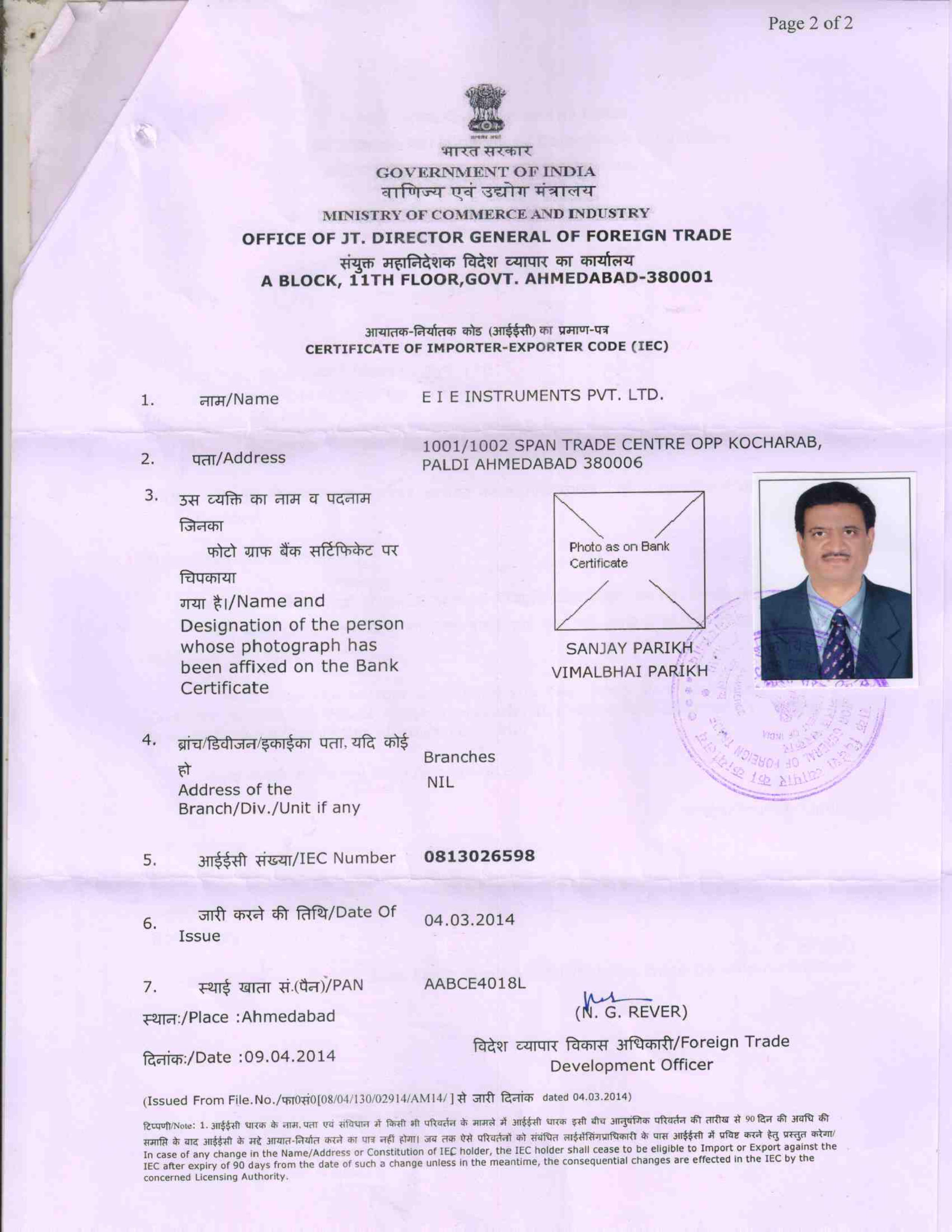 Import Export Certificate
Quality Certification
ISI Certificate for Flakiness Gauge And Length
ISI Certificate for Slump Test Apparatus
ISI Certificate for Wire Basket And Pycnometer Bottle.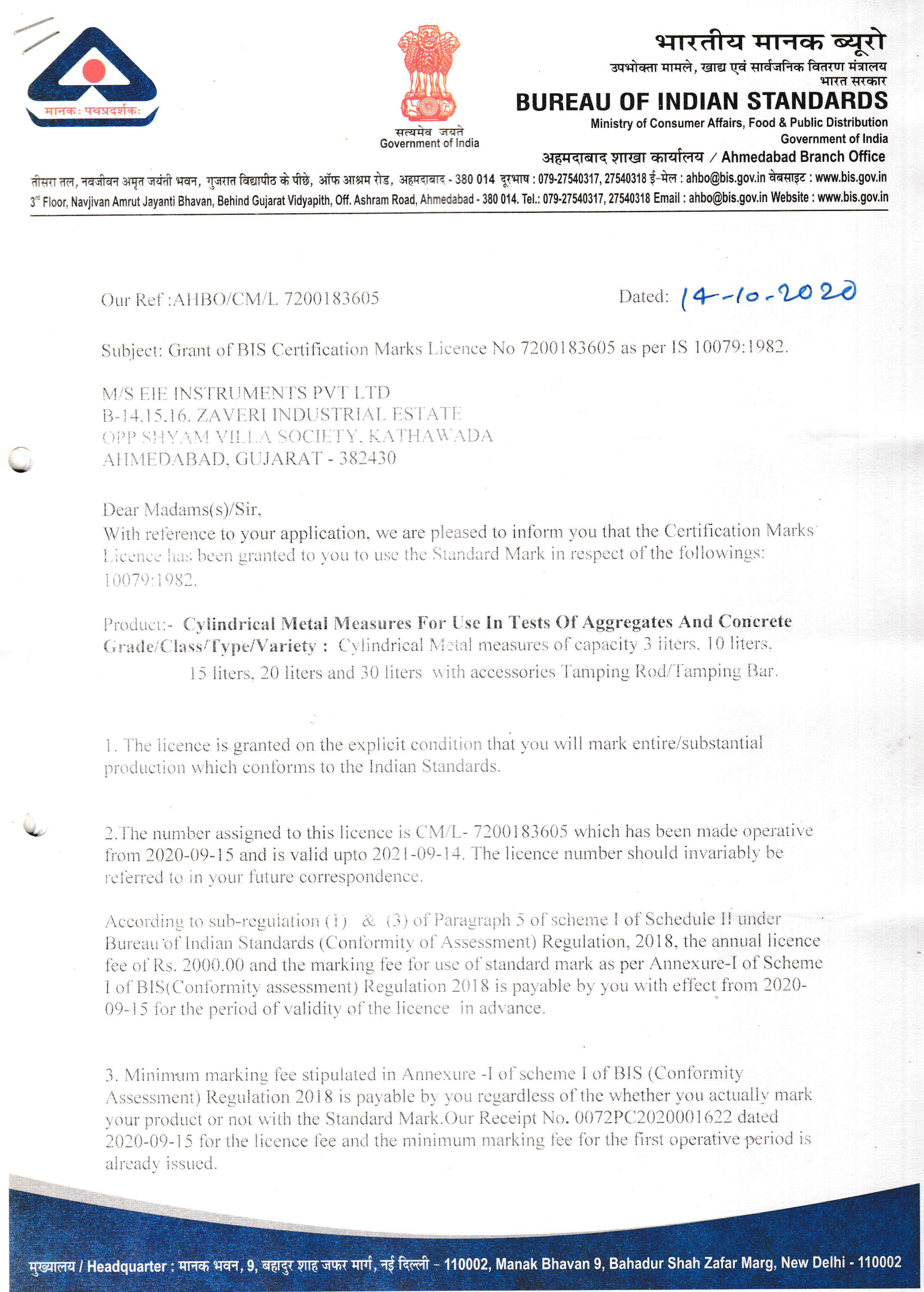 ISI Certificate for Bulk Density Metal Measure.
ISO 9001:2008 Certificate
Brookfield Authorization Certificate
CE Certificate - Hot Air Oven
CE Certificate - Humidity Oven
Sokkia Dealership Certificate
Performance Certification
Performance Certificate Hindustan Coal Limited (HCL)
Performance Certificate Material Testing House (India) Ltd.
Performance Certificate (MAPTCEL) Technical Consultancy
Performance Certificate MAP Technical Consultancy (MTC)
Performance Certificate Shikhar Consultants